Description
he Vaporesso Xros 3 Mini vape kit is designed with simplicity in mind and is an ideal option for first time switchers. Its built-in 1000mAh battery is capable of supporting lengthy sessions of vaping. The kit includes a 2ml refillable pod from the Vaporesso Xros range, which eliminates the need for messy coil changes thanks to featuring an integrated RDTL (Restricted Direct To Lung) coil.
With inhale activation technology, there are no buttons or menus to contend with. All you have to do is puff on the mouthpiece, which will create a moderate amount of vapour for an RDTL vape that has a tighter feeling draw. You can also find MTL (Mouth To Lung) Xros pods sold separately, if you prefer a more discreet amount of vapour.
Xros pods feature a top-filling design and are easily refilled via the filling port located underneath the mouthpiece; you don't even have to remove them from your device when refilling. The mesh build of the coils inside means the e-liquid heats up faster for better flavour. We recommend pairing this kit with 50% VG e-liquid or higher PG options.
Features:
RDTL Vaping
Built-In 1000mAh Battery
Inhale Activated
2ml Refillable Pods
Integrated Coils
Contains
Vaporesso Xros 3 Mini Device
0.6 Ohm Vaporesso Xros Pod
USB-C Charging Cable
User Manual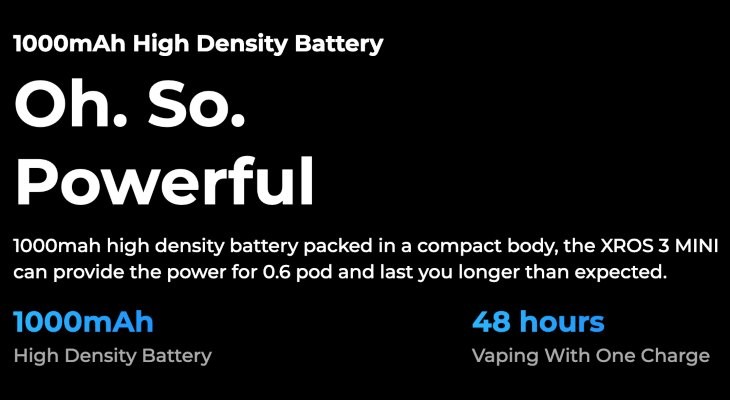 Thanks to its 1000mAh battery, the Vaporesso Xros 3 Mini can support long sessions of vaping in between charges.
The Vaporesso Xros pods are easily filled from the top and feature leak-resistant technology to cut down on mess.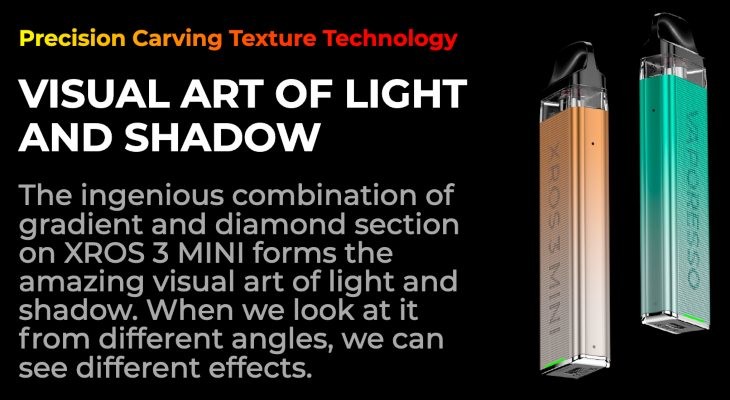 The Vaporesso Xros 3 Mini vape kit boasts an eye-catching, innovative gradient design that's aesthetically pleasing, so you can vape in style.

The Vaporesso Xros 3 Mini vape kit is compatible with the entire Xros range of pods, so it can support both MTL and RDTL vaping.
Payment & Security
Your payment information is processed securely. We do not store credit card details nor have access to your credit card information.